HAPPY EASTER RPF!
To celebrate Easter, today's discussion is going to be full of eggciting things! Some of the things we'll be discussing is: What is Easter? Why is Easter associated with eggs? How do we know when Easter will be each year?
Firstly, what is Easter? Easter is a religious holiday of the Christian faith that celebrates the Resurrection of Jesus Christ. On Easter Sunday, Christians gift each other with chocolate eggs to celebrate the life of Christ. Now you may be wondering, how does an egg have anything to do with Jesus? Well the egg is an ancient symbol of new life and rebirth, reflecting the way Jesus was essentially reborn. Also, as Easter is during the Spring, Spring is when everything starts to bloom again after the Winter and new babies of all creatures are born, thus showing this idea of new life.
Now, everyone knows Halloween is on the 31st of October every year, and Christmas on the 25th of December, but Easter changes every year. Why is that? Well this actually has to do with the sunlight and daylight. Most of us will have turned our clocks an hour forward for 'daylight saving', this is because there is usually more hours of daylight or darkness in each day, depending on the time of year. There are only two days in each year where there is the same amount of daylight and darkness, these days are called equinoxes. There is a Spring equinox and an Autumn equinox. Easter falls on the first Sunday after the first full moon after the Spring (vernal) equinox. This means that Easter is completely determined by the Sun and the Moon rather than the calendar, which is why sometimes Easter is in March and other times it is in April.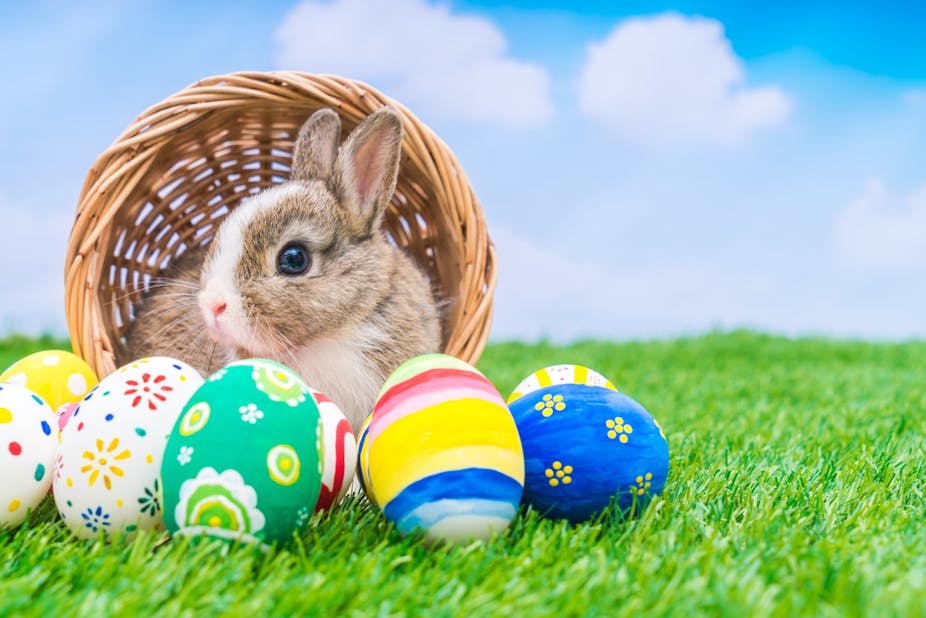 Now here's some questions for you to answer:
Do you celebrate Easter?

What does Easter mean to you?

How do you like to spend your Easter?
Please write your answers in the comments below!
Happy Easter from all of us at the Discussion Division!
– Queenieliz